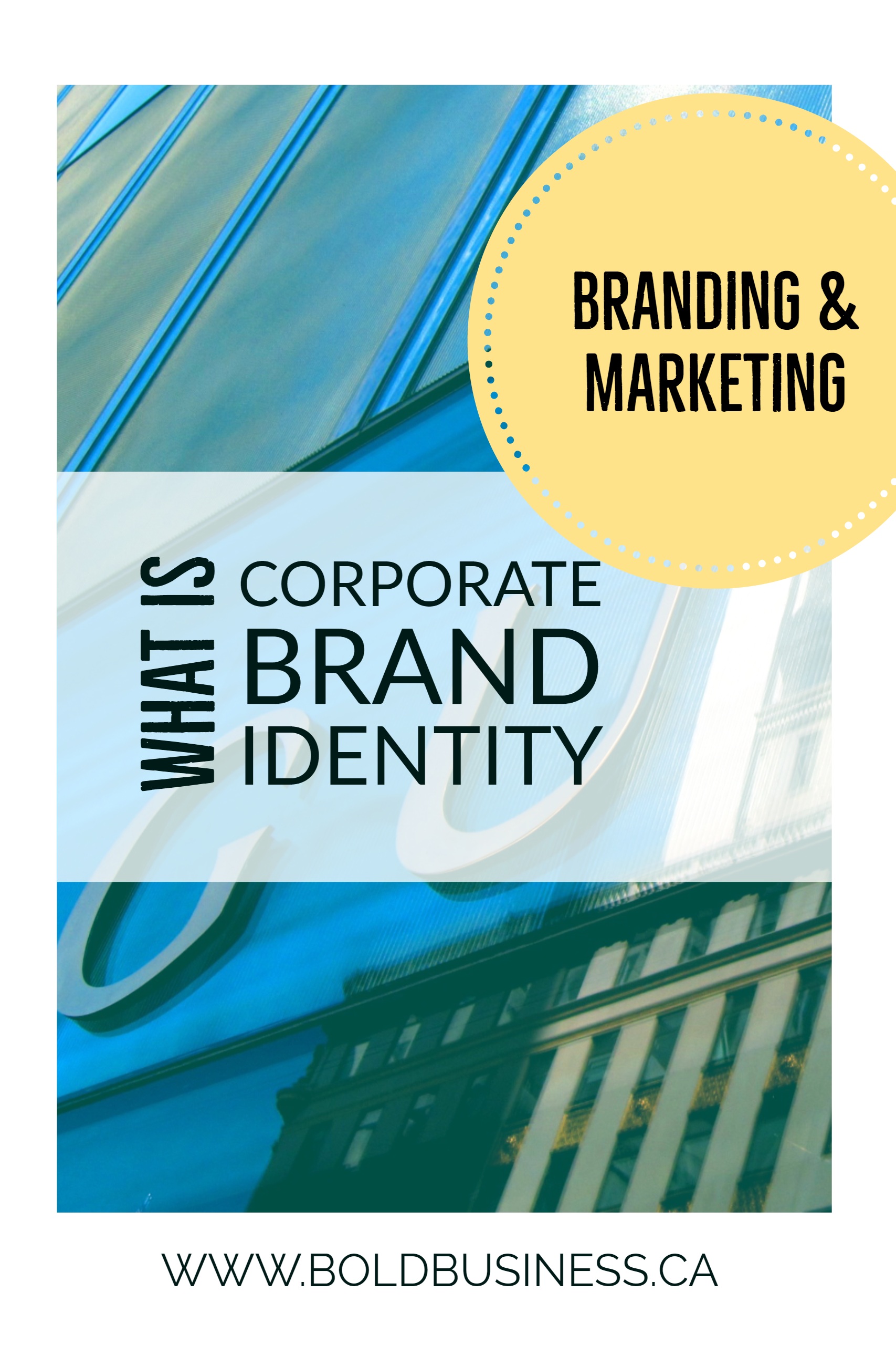 Brand Identity is an essential part of any business. But what exactly is it?
Your brand identity is who you are and how you want to be perceived by customers. It goes beyond any symbol, logo or tagline. It includes what your brand says, what your values are, and how you want your customers to feel when they interact with you. (Brand Image is sometimes used interchangeably, but your brand image is how customers actually perceive you, not how you would like them to perceive you.)
If you haven't taken the time to develop your Corporate Brand Identity, you should do so now. Having a defined Brand Identity will make business decisions easier as you will know whether an action falls in line with your brand or not. You can use these questions to help guide the development of your vision, mission, values, essence and value proposition.
Who are you?
To answer this question, consider the main products and/or services you offer, those you will not offer, the service you provide your customers, and your advantages over your competitors. Consider doing a SWOT analysis on your business. Another important question to consider:
What problem are you solving for your customers?
These answers can be used to create your vision statement  and mission statement.
Your vision statement should be inspirational and aspirational and provide strategic direction for the future. It does not need to be more than one sentence and does not need to explain how you're going to accomplish it. A good vision statement is clear and succinct.
Some examples:
Facebook: to give people the power to share and make the world more open and connected.
Habitat for Humanity: A world where everyone has a decent place to live.
Feeding America: A hunger-free America.
Your mission statement should be motivational and actionable. It defines the purpose of the company using simple and straightforward language.
Examples include:
Google: To organize the world's information and make it universally accessible and useful.
Amazon: To be Earth's most customer-centric company where people can find and discover anything they want to buy online.
charity: water: We're a non-profit organization bringing clean, safe drinking water to people in developing countries.
What does your company value?
Tell me, what does your company stand for and what do you want your employees to stand for? What unique things can your company offer the world? Do you value corporate social responsibility? Maybe you value the environment and choose to take actions to protect it. Do you value transparency? Or perhaps you value innovative thinkers or people who want to break the mold.
Take a moment to do a brain dump of all the things that you (your business) values.
Now that you have a list, let's talk about how you might use it. Many companies choose to use this list as the company's "Core Values".
A good example of this is Starbucks. Starbucks has developed very clear set of core values:
"With our partners, our coffee and our customers at our core, we live these values:
creating a culture of warmth and belonging, where everyone is welcome.
acting with courage, challenging the status quo and finding new ways to grow our company and each other
being present, connecting with transparency, dignity and respect.
delivering our very best in all we do, holding ourselves accountable for results.
We are performance driven, through the lens of humanity. "
How do you want to be recognized?
Most of us know about having an Elevator Pitch for our business, but what if you're not the one introducing your business? Imagine one of your current customers describing your company to one of their friends who knew nothing about you.
What is the essence of your company? A brand's essence is the intangible thoughts and feelings customers associate with it.  Every strong brand has at least one differentiating attribute. These intangible attributes must be perceived, otherwise they are just a commodity. (Brands compete on how they make you feel, commodities compete on price or convenience.)
Every day people make thousands of decisions based more on how they feel than logic. The brand essence is the single intangible attribute that differentiates the brand from its competition as perceived by the audience.
Examples:
Riding a Harley Davidson motorcycle feels liberating.
Experiencing Disney world feels magical.
Some people refer to the brand's essence as the heart or soul of the company. Some questions to consider when trying to determine your brand essence:
When customers experience your product or service, what emotion do they feel?
What word would they use is describe your business's personality?
List 5 words/themes people to use to describe your company. Now out of those five, which word best describes your business's essence?
Who are you trying to reach?
The last part of your Corporate Brand Identity includes your Value Proposition. For this, first and foremost, you must consider who your target audience is. It is best to create an avatar of your target market including demographics, psychographics, interests, etc.
A value proposition is a clear statement that answers:
Who is the target customer for this product or service
How does your product/service solve a customer need?
What is benefit does your product/service deliver (physical or emotional)?
Why is your product/service different from competition and why should they purchase from you?
It needs to be clear to customers what it is, for whom and how it is useful. Remember that how your company speaks about your services is often different from how customers describe it. A successful value proposition will clearly communicates results customers will get from purchasing from your business and set you apart from your competitors.
You've Successfully Developed your Corporate Brand Identity
By taking the time to develop your Corporate Brand Identity, you will be able to clearly define what your brand stands for and how you want to be perceived. The vision and mission share the goals and purpose of the company, the core values and essence will communicate how you want customers to feel when they come into contact with your brand and your value proposition will position your brand as unique and exude confidence that your brand will deliver on its promise.
You are now ready to start crafting your brand strategy.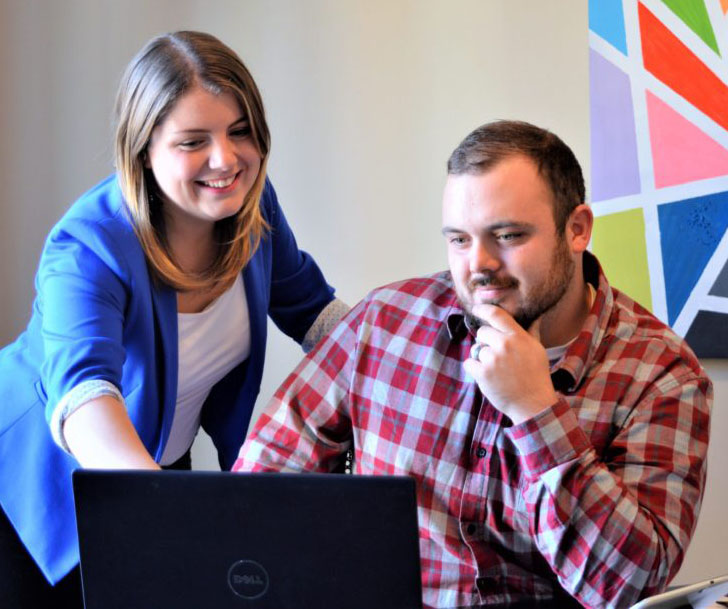 Hello, we're Candice & Matt. We provide tips, tools and resources to help entrepreneurs build their dream businesses. Read More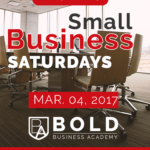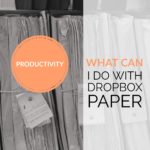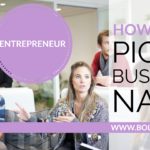 Join the party and get the latest news, tips and tools delivered straight to your inbox.