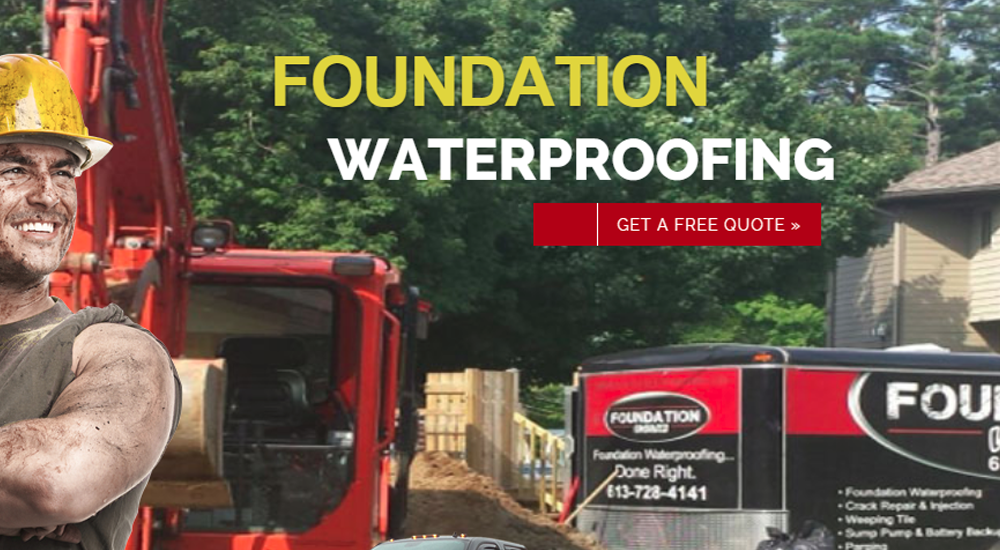 Foundation Works
Client Details:
After a decade in business with a partner, Joel decided to build his own independent business so that one day his children could take over a well-established family business built with an unsurpassed reputation.
With the help of Bold Business, he founded "Foundation Works" in 2012 with his extensive background of foundation repair and foundation waterproofing.
Challenges:
Having co-owned another business, Joel knew that starting a new business from scratch would not be easy. He enlisted Bold Business Solutions to help with strategic planning, business start-up requirements, building his online presence and to design his advertising and marketing materials.
Solution
We got right to work outlining the steps he needed to take to start a business in Ontario (licenses, business registration, HST account, insurance, etc).
After those were taken care of, we built a Search Engine Optimized (SEO) website that we could drive traffic to. Social media accounts were created and local listings were claimed.
Following that, we proposed a marketing strategy and all promotional material was designed and created including sales packages, direct mail advertising, local flyer delivery, business cards, and truck signage.
We also implemented an online marketing strategy involving Facebook ads and Google Adwords.
Results
Joel now owns a business that regularly sees annual revenues of a half million dollars or more.
Highlights
Challenge:
Launching a brand new company from scratch
Solution:
Strategic planning for business start-up
Online presence (website, social media, etc.)
Advertisements and marketing materials
Results:
Successful business with annual revenues in the mid-six figure range